The Protekta Work at Heights division is committed to developing improved standards for quality accreditation and best practices, certification, training and products in the Work at Heights and confined space industry.
We have partnered with International Industry Leaders to ensure we can provide you (our client) with the best solutions to your specific work at height challenges.
Together with our brand partners we have access to substantial industry knowledge and experience  (3M Fall Protection Brands – DBI-Sala over 75 years, Protecta over 40 years), (Lobo advanced platform towers – Over 20 years) which enables us to provide a working at heights solution that provides maximum SAFETY while never compromising EFFICIENCY or PRODUCTIVITY.
As the official Distribution and Service centre to 3M Fall Protection, we pride ourselves in supplying solutions that are long term. As an example, specific fall arrest equipment that has been damaged can be fixed and re-certified for a fraction of the replacement value – Increasing the longevity of your current solution.
Work at Heights Equipment
We only provide equipment which has been tested and certified safe to use. As the Work at Heights industry has adopted the European standard. Our Equipment is EN Certified and CE Marked as Fall Protection equipment is classified as a Category III product, failure of this equipment could likely result in serious injuries, if not fatalities.
As the primary distribution and service centre of 3M Fall Protection in SADC (Southern African Development Community) we can offer over 20 000 products for fall protection alone. From harnesses which are certified for 10 years from date of manufacture to self-retracting lifelines which can be serviced in Johannesburg to fall protection for dropping tools, we have you covered.
Fall Protection Products:
Anchors
Body Harness
Connectors
Descent
Rescue
Fall Protection for Tools
Climbing Helmets
Work Positioning
Temporary Lifelines
Stand-in Steps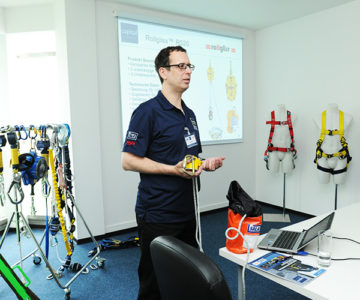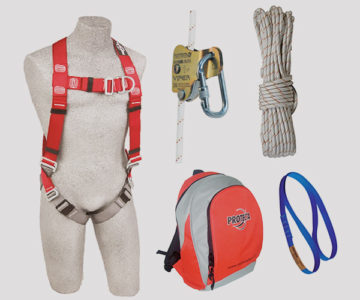 LOBO Work platform system
Most businesses are likely to require work platforms and scaffolding at some stage. However, if you're hiring this equipment on a regular basis, it will soon become a significant annual expense. Furthermore, such equipment usually requires specialist help to assemble, particularly if customised designs are needed for one-off projects.
The LOBO Work Platform System is an industrial maintenance work platform access system which can easily be tailored to individual requirements to provide a bespoke work platform.
Find out more information
Would you like more information?
Interested in receiving more information regarding the Lobo Access Platform, or would like one of our Work at Heights specialists to arrange and perform a demo of the system for you? Enter your email address and we'll contact you.